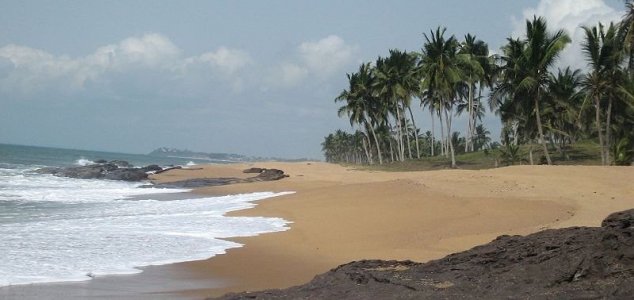 The whales washed up on beaches across Ghana.

Image Credit: CC 2.0 Erik Kristensen
The remains of at least three whales have mysteriously washed up on different beaches across Ghana.
Locals had gathered on the beaches at Kokrobite, Asanta and Kikam to get a closer look. Two of the animals were immediately identifiable as whales while the third sparked claims of a cryptozoological mystery with pictures generating headlines that a "mysterious creature" had been discovered.
The animals were believed to have been washed ashore on either Sunday or Monday night and could have been killed by a large supply vessel out in the deep ocean. It is the fifth time within the space of five years that whales have mysteriously washed up on the shoreline in the region.
The local people believe that these events, far from being a disaster, are actually a good omen. "It is a kind of blessing because it is going to lead to bumper harvest," chief fisherman Nii Asase Ayitey told the Daily Graphic. "We will perform the necessary customary rites demanded during such events."
A representative of the Environmental Protection Agency has stated that the organization is aware of the whale deaths and will be dispatching a team to conduct a full investigation.
Source: Daily Graphic | Comments (15)
Tags: Whale, Ghana