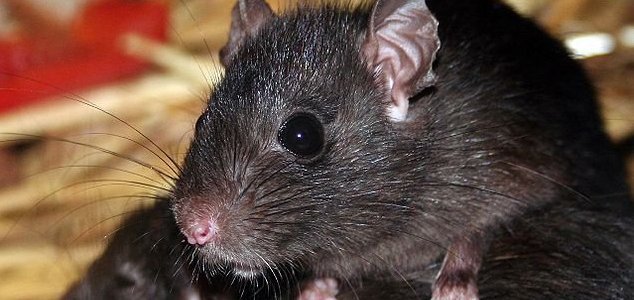 Some species of rats can grow to a massive size.

Image Credit: CC BY-SA 2.0 Chris Barber
Ten times the size of a regular rat, the massive rodent had been terrorising villagers in Hunan Province.
Residents had suspected something was amiss when they discovered that fish were going missing from a local pond. In an effort to get to the bottom of the mystery a guard was stationed in the area to keep an eye out for signs of suspicious activity.
Instead of a human culprit however they found to their amazement that two giant rats had been sneaking in and dragging the 3kg fish out of the pond. Local farmers eventually succeeded in catching one of the creatures which was later dubbed 'Ratzilla' in honor of its size.
The massive rat weighed 5kg and measured 90cm in length, one the village elders commented that he'd never seen such a large rat in all his life. Local media outlets reported that the rat was likely to be an invasive species that had originated in the Americas and was said to be ten times the size of the rats normally found in the region.
In a final twist, villagers proceeded to celebrate the catch by cooking the rat and eating it but ended up breaking two knives just trying to cut it up due to the thickness of its bones.
Source: Yahoo! News | Comments (40)
Tags: Rat, China