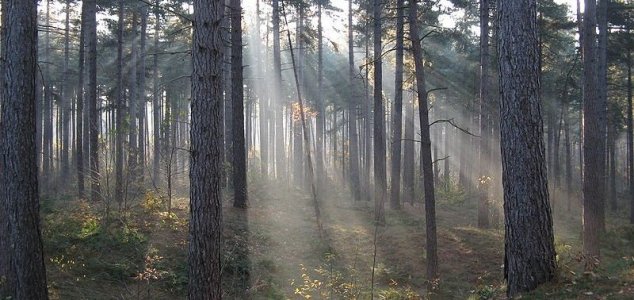 'Ray' claimed he'd been living in the woods for five years.

Image Credit: CC BY-SA 3.0 Donar Reiskoffer
A boy who claimed to have spent five years living in the woods in Germany has been exposed as a fake.
Identifying himself only as "Ray", the boy made headlines in 2011 when he revealed that he'd been surviving with his father in the wilderness for years. When his father died suddenly the 17-year-old was forced to trek for days to the nearest town to seek assistance.
After a lengthy investigation however authorities discovered that, far from being a 'forest boy', Ray was actually a regular young man whose real name was Robin van Helsum.
According to reports he had left home in Hengelo without letting his family know where he'd gone. Investigators learned that his story of living in the woods was a complete fabrication after a former girlfriend came forward and identified him.
Guilty of defrauding the German social welfare system and for lying about being a minor, Helsum managed to escape a jail sentence but now faces 150 hours of community service and has been ordered to undergo compulsory therapy.
Source: Sky News | Comments (9)
Tags: Forest Boy