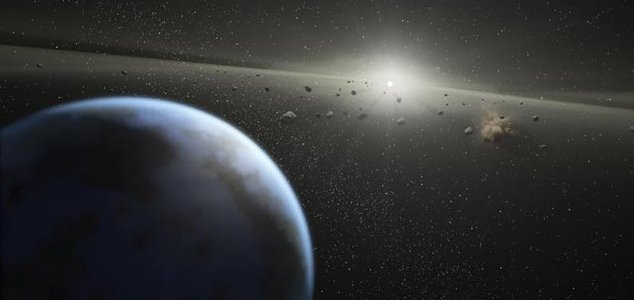 Is NASA still looking out for asteroid threats ?

Image Credit: NASA
Concerns have been raised regarding our potential to defend against everything from asteroids to ET.
Internet users who logged on to Twitter to view NASA's asteroid watch news feed this week were surprised to find that it had been taken off-line due to the US government shutdown which has also seen NASA's home page and other services suspended as well.
Many argued that the move was irresponsible and that it had left the planet open to a possible asteroid threat, but scientists were quick to allay fears by emphasizing that only the Twitter account was suspended and that the actual search itself will carry on regardless, we simply won't see any updates until the shutdown is over.
Concerns were also raised this week however in Russia during a conference at the Titov Main Test and Space Systems Control Centre near Moscow. When asked about a threat from a hostile alien race, deputy chief Sergey Berezhnoy responded by suggesting that there wasn't much they could do to defend against it.
"So far we are not capable of that. We are unfortunately not ready to fight extraterrestrial civilizations," he said. "Our centre was not tasked with it. There are too many problems on Earth and near it."
So should we be worried about threats to our planet from outer space ? Generally no, as far as threats go, we have far more to worry about regarding events here on Earth than we do about the infinitesimally small chance of an extinction asteroid impact or an invasion by a hostile alien species.
Source: Independent | Comments (55)
Tags: Earth, Extraterrestrial, Asteroid