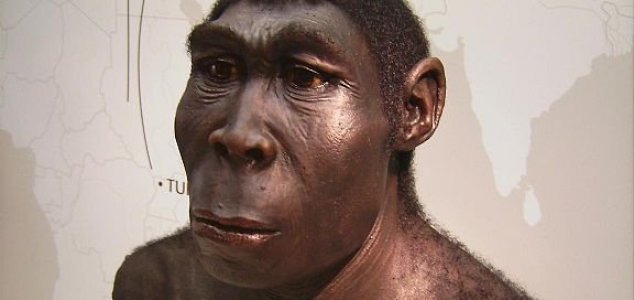 Homo Erectus lived from 1.8 million to 143,000 years ago.

Image Credit: CC BY-SA 3.0 Lillyundfreya
A skull dating back 1.8 million years has offered new insights in to the story of human evolution.
It has long been believed that several species of human originally emerged from Africa, but now a perfectly preserved skull and other remains unearthed in Georgia appear to suggest that our ancestors had actually emerged from the continent as a single species.
The skull was found along with the remains of four other individuals and several stone tools in a region believed to have been part of the route used during the earliest human migrations from Africa. At the time the area would have been covered in humid forests where dangerous creatures such as sabre-tooth tigers would have roamed.
By analyzing the skulls, scientists were able to determine that the variations in each individual were no greater than what would be expected in five individuals of any single primate species such as chimpanzees or modern humans.
"There are these jaw-dropping moments in the life of a scientist," said neurobiologist Christoph Zollikofer. "You can feel in your brain how all these preconceived ideas you had start falling to pieces."
Source: Wall Street Journal | Comments (16)
Tags: Skull, Africa