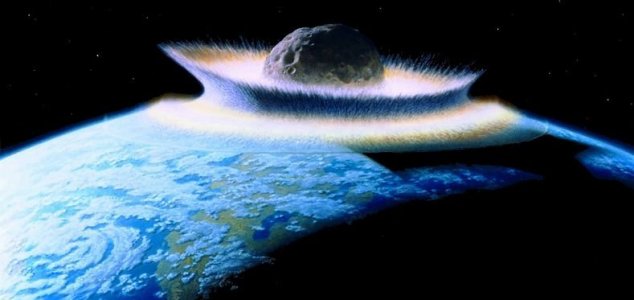 There is less than a 1-in-63,000 chance of a collision.

Image Credit: NASA/Don Davis
The asteroid known as 2013 TV135 was discovered by Ukranian astronomers earlier this month.
As word reached the media that a giant 1,300ft asteroid was hurtling towards us, headlines soon started to appear heralding the upcoming apocalypse with an estimated collision date of 2032 and the potential for the space rock to "blow apart" the Earth.
As tends to be the case with such discoveries however, the reality of the situation is that there is only a very slim chance indeed that 2013 TV135 will collide with our planet. The odds are currently less than 1-in-63,000 with the potential to drop a lot further as scientists determine more about the asteroid's trajectory.
"To put it another way, that puts the current probability of no impact in 2032 at about 99.998 percent," said NASA's Don Yeomans, manager of the Near-Earth Object Program Office. "With more observations, I fully expect we will be able to significantly reduce, or rule out entirely, any impact probability for the foreseeable future."
Source: IB Times | Comments (28)
Tags: Ukraine, Asteroid