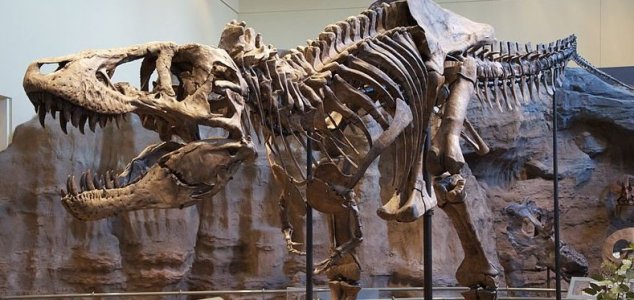 Lythronax was an apex predator of its day.

Image Credit: CC BY-SA 3.0 Scott Robert Anselmo
A new 80 million-year-old relative of the Tyrannosaurus rex has been unearthed in southern Utah.
The newly discovered dinosaur has been named Lythronax argestes, which means "king of gore". At 30ft in length and with a vicious set of teeth just as deadly as those of its more infamous cousin, this slightly smaller species lived before the T. rex but was still the largest predator of its time.
"It's always exciting to find new species but what's really significant is what these species tell us about their ancient world," said study co-author Randall Irmis. "This was a very different place 80 million years ago. It was a very lush, wet, tropical environment and there were no polar ice caps at the time."
Despite the slight size difference, Lythronax possessed many of the characteristics of Tyrannosaurus rex including the massive jaws and binocular vision that helped to make it such an effective predator.
Source: BBC News | Comments (6)
Tags: Dinosaur