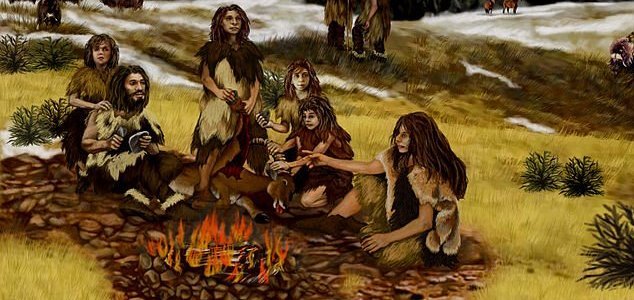 Neanderthals were more advanced than previously believed.

Image Credit: Randii Oliver
A new study has revealed that burying the deceased was a behavior shared by our Neanderthal cousins.
The findings were based on the discovery of Neanderthal remains at La Chapelle-aux-Saints in France back in 1908. The 13-year study involved an international team of archaeologists who analyzed the remains to determine the circumstances surrounding the original burial.
"This discovery not only confirms the existence of Neanderthal burials in Western Europe, but also reveals a relatively sophisticated cognitive capacity to produce them," said study lead author William Rendu.
Controversy had surrounded the idea for some time, with many members of the scientific community playing down the notion of a deliberate burial. More recently however, the researchers were able to perform a geological analysis on the burial site to determine that it was not a naturally occurring depression. This, coupled with the undamaged nature of the bones, suggested that the remains had been carefully buried.
"The relatively pristine nature of these 50,000-year-old remains implies that they were covered soon after death, strongly supporting our conclusion that Neanderthals in this part of Europe took steps to bury their dead," said Rendu.
Source: Science Recorder | Comments (33)
Tags: Neanderthal