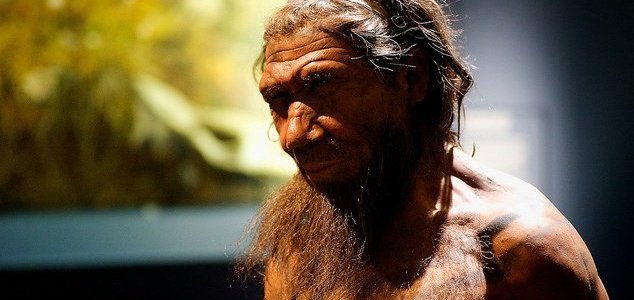 The Neanderthals were a very capable species.

Image Credit: CC BY 2.0 Paul Hudson / Flickr
The discovery of Neanderthal-made string has further cemented the idea that the species was highly intelligent.
Our Neanderthal cousins, far from being simple 'cavemen', were likely to have been the intellectual equals of modern humans - a conclusion that has been gaining an increasing amount of traction in recent years thanks to a series of discoveries showcasing their skills and abilities.
This latest example - a 6.2 millimeter fiber unearthed in a cave in France - demonstrates that Neanderthals were able to create string long before modern humans worked out how to do so.
Dating back up to 52,000 years, the string was found to have been made from the inner bark of a tree.
Creating string may seem like a relatively simple task, but it actually involves a great deal of intellectual capability and the mastery of several related skills.
"Understanding and use of twisted fibers implies the use of complex multi-component technology as well as a mathematical understanding of pairs, sets, and numbers," the researchers wrote.
"Added to recent evidence of birch bark tar, art, and shell beads, the idea that Neanderthals were cognitively inferior to modern humans is becoming increasingly untenable."
Sadly though, despite their many advantages, the Neanderthals were ultimately unable to compete and the last few scattered groups disappeared somewhere around 40,000 years ago.
Source: Science Alert | Comments (5)
Similar stories based on this topic:
Tags: Neanderthals