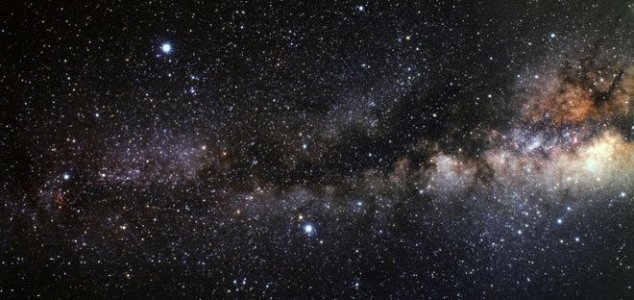 Gaia will be investigating the stars of our own Milky Way galaxy.

Image Credit: NASA / A. Fujii
The European probe has embarked on an ambitious 5-year mission to map our own galaxy, the Milky Way.
Gaia was launched from the space port in Kourou, French Guiana aboard a Russian Soyuz rocket yesterday morning. It is currently heading to a special orbital position one million from the Earth where it will get the best views while also being shielded from the sun.
Brimming with sophisticated imaging equipment, Gaia is designed to produce the most accurate map ever recorded of our galaxy. While it is doing this astronomers hope that it will discover numerous new stars, asteroids and extrasolar planets.
"The results from Gaia will revolutionise our understanding of the cosmos as never before," said Professor Gerry Gilmore. "Our understanding of what's out there has been driven by looking at what we can see. We've never had a genuine opportunity to look at everything, to know what's there, and to know where they are in relation to each other."
Source: Independent | Comments (7)
Tags: Gaia, Milky Way