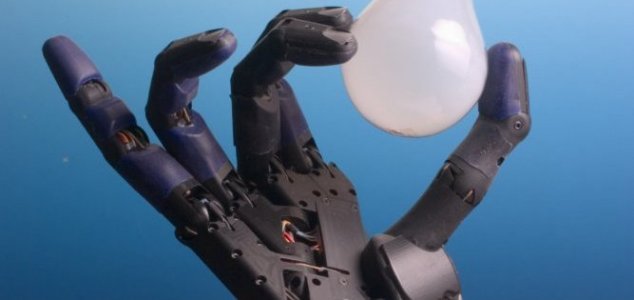 A taste of things to come ?

Image Credit: CC BY-SA 3.0 Richard Greenhill and Hugo Elias
Researchers have developed an ultra-strong robotic muscle that can throw objects 50 times its own weight.
In an achievement that could foreshadow the type of superhuman robots seen in movies such as 'The Terminator', scientists have used the transition of vanadium dioxide from an insulator to a conductor to produce a twisting robotic motor that, at the size of a microchip, can throw objects over 50 times its own weight within as little as 60 milliseconds.
"Multiple micro-muscles can be assembled into a micro-robotic system that simulates an active neuromuscular system," said physicist Junqiao Wu. "The naturally combined functions of proximity sensing and torsional motion allow the device to remotely detect a target and respond by reconfiguring itself to a different shape."
The impressive micro-muscle was found to be extremely durable, capable of twisting and turning more than 1 million times before degrading while also exhibiting a much wider range of movement abilities than existing motors.
"With its combination of power and multi-functionality, our micro-muscle shows great potential for applications that require a high level of functionality integration in a small space," said Wu.
Source: Raw Story | Comments (10)
Tags: Robot, Muscle