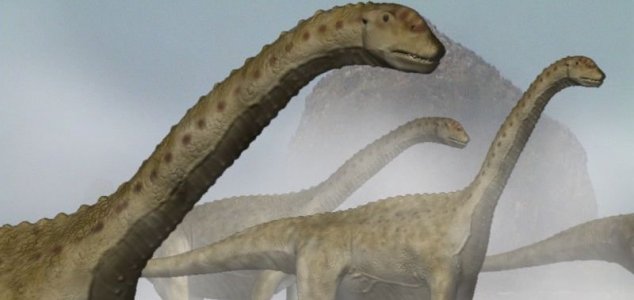 Titanosaurs were some of the largest land animals to ever live.

Image Credit: CC BY-SA 3.0 Nobu Tamura
Paleontologists have pieced together a new species of sauropod dinosaur from its fossil remains.
Named Yongjinglong datangi, the new dinosaur lived more than 100 million years ago during the Cretaceous period. Despite only being a juvenile, the specimen measures a staggering 60ft in length and belongs to a group of dinosaurs known as the Titanosaurs.
The find is particularly interesting because large sauropod dinosaurs were thought to have mostly disappeared at the end of the Jurassic era, a concept that has become increasingly unlikely thanks to the discovery of specimens dating back to the early Cretaceous.
"Based on U.S. fossils, it was once thought that sauropods dominated herbivorous dinosaur fauna during the Jurassic but became almost extinct during the Cretaceous," said professor Peter Dodson.
"We now realize that, in other parts of the world, particularly in South America and Asia, sauropod dinosaurs continued to flourish in the Cretaceous, so the thought that they were minor components is no longer a tenable view."
Source: Heritage Daily | Comments (8)
Tags: Sauropod, Dinosaur