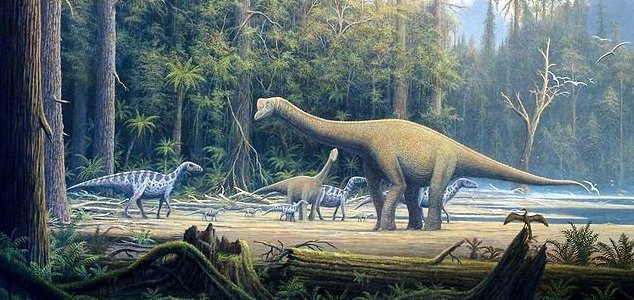 The discovery was highly unexpected.

Image Credit: CC BY-SA 2.5 Gerhard Boeggemann
A new species of dinosaur discovered in China has turned what we know of sauropod evolution on its head.
Unearthed in the Ningxia Hui Autonomous Region of northern China, the specimen is particularly unusual - not only because it predates the emergence of huge, long-necked herbivores by 15 million years - but also because such dinosaurs were never thought to have existed in the region at all.
The new species has been named
Lingwulong shenqi
, meaning "amazing dragon from Lingwu."
It belonged to a subgroup of sauropods known as neosauropods which included Apatosaurus, Brachiosaurus and Diplodocus.
"We were surprised to find a close relative of Diplodocus in East Asia 174 million years ago," said study co-author Professor Paul Upchurch from University College London.
"It's commonly thought that sauropods did not disperse there until 200 million years ago and many of their giant descendants, reached this region much later, if at all."
The discovery suggests that our understanding of sauropod evolution is wrong.
"Our discovery of Lingwulong demonstrates that several different types of advanced sauropods must have existed at least 15 million years earlier and spread across the world while the supercontinent Pangaea was still a coherent landmass," said Upchurch.
"This forces a complete re-evaluation of the origins and evolution of these animals."
Source: Popular Mechanics | Comments (6)
Tags: Dinosaur