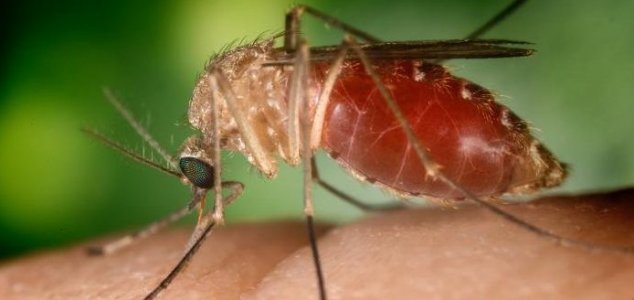 The research involved the use of malaria-carrying mosquitoes.

Image Credit: CDC/Jim Gathany
Recently discovered records suggest that Nazi scientists attempted to use mosquitoes as weapons.
While it is known that both the Allies and the Japanese had been working on creating offensive biological weapons during World War II, details of what the Germans had been up to in that area have not been quite so forthcoming.
Despite Hitler himself formally opposing the development of such weapons, newly uncovered records from the Dachau concentration camp appear to confirm what everyone had suspected all along - that the Nazis had indeed been working on their own secret biological weapons program during the war.
Unconventionally, German scientists lead by insect researcher Eduard May had opted to base their biological program on malaria-carrying mosquitoes that could be dropped out of an aircraft above their enemies. It is highly unlikely however that the system was ever completed.
"Research to assess the threat posed by different biological agents and vectors, such as May's research on mosquitoes and malaria, is especially hard to categorize as offensive or defensive," said Gregory Koblentz of George Mason University. "Even if May's intent was offensive, it was very preliminary - many steps away from actually producing a viable insect-borne biological weapon."
Source: National Geographic | Comments (6)
Tags: Nazi, Malaria, Mosquito