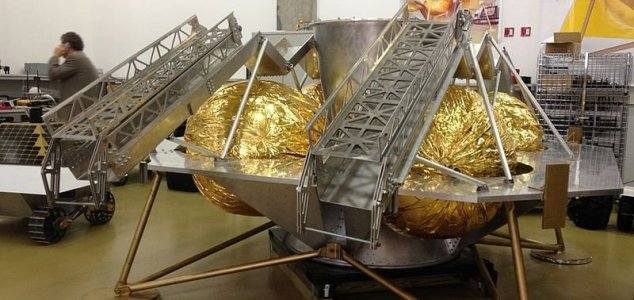 One of several contenders for the Lunar X Prize.

Image Credit: CC BY-SA 2.0 90.5 WESA
The space agency has renewed its efforts to aid private companies in the commercial race to the moon.
While NASA has no plans to send humans back to the moon any time soon, the space agency has recently launched a new initiative to help private firms build robotic spacecraft capable of landing on the lunar surface.
Known as CATALYST ( Cargo Transportation and Landing by Soft Touchdown ), the programme aims to offer assistance to companies in exchange for the rights to use the lander designs developed as a result of the partnership.
With several private companies from across the world competing to become the first to land a spacecraft on the moon however, there are concerns that NASA could skew the results by giving American firms an advantage over international ones.
"It's good news for the American moon commercial ventures and the American Google Lunar X Prize teams. Not so much for the rest," the Barcelona Space Team, a Spanish entrant in Google's Lunar X Prize competition, wrote on their website. "We applaud NASA's efforts to support private initiatives to develop commercial robotic exploration, but we wonder whether this unbalances the competition in favour of the American teams."
Source: New Scientist | Comments (21)
Tags: NASA, moon, lunar