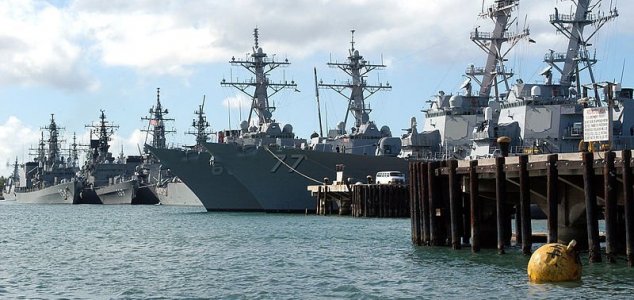 The weapon is set to be deployed on warships.

Image Credit: Bradley J. Sapp / US Navy
The defense contractor has built and demonstrated a working 30-kilowatt laser weapon for military use.
Having been a staple of science fiction for years, the laser gun may soon be heading to real world battlefields thanks to Lockheed Martin's latest invention - a huge 30-kilowatt "weapons grade" laser capable of shooting down drones or enemy artillery.
The device works by combining several individual lasers of different wavelengths that combine in to a single coherent beam. Lockheed has claimed that the weapon is not only the highest power laser beam of its type ever documented but is also very efficient - using half the power of a solid-state laser.
While there is still quite a way to go before the platform will be ready for deployment on actual military vessels, Lockheed's successful test of the laser has proven that it is a viable concept.
"This 30-kilowatt milestone shows our commitment to producing the high-beam quality and high power needed to address a variety of military 'speed-of-light' defensive operations," said the company's senior vice president Ray O. Johnson.
Source: io9.com | Comments (37)
Tags: Laser