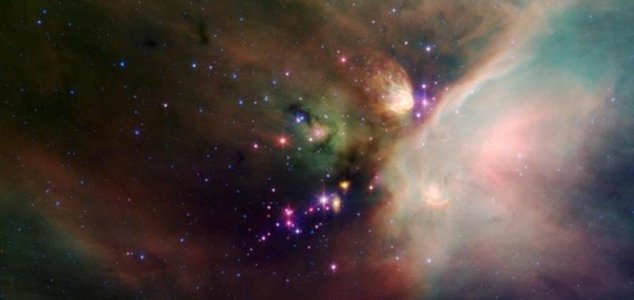 Was the universe once one giant habitable zone ?

Image Credit: NASA/JPL-Caltech
One Harvard astronomer believes that we may have fundamentally misunderstood our place in the universe.
As astronomers identify more and more worlds orbiting distant stars, the habitability of those worlds is becoming an increasingly hot topic. Most extrasolar planets are turning out to be either too near or too far from their parent star to support life with only a handful being located in the habitable zone where liquid water can exist.
But is this the way things have always been ? In a recent astrobiology paper, Harvard astronomer Avi Loeb has put forward the idea that around 10 to 20 million years after the Big Bang the universe was warm enough thanks to the Cosmic Background Radiation that the entire cosmos would have been a viable habitable zone.
Dubbed 'the habitable epoch', this early period could have seen the universe teeming with primitive life forms.
"For a long time, we've had this preconception that life is here on Earth, but the universe is dead," said Loeb. "But maybe we should be thinking of this as a living universe. We may be relative latecomers to the game."
Source: Slate.com | Comments (19)
Similar stories based on this topic:
Tags: Universe, Life