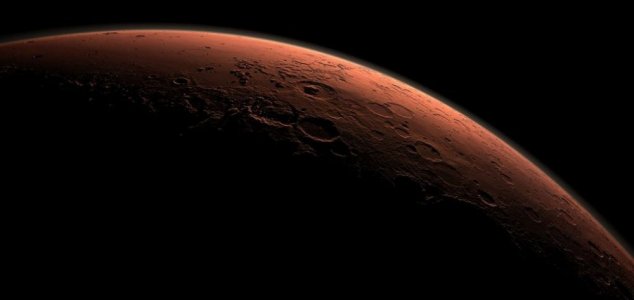 Do meteorites hold the key to discovering life on Mars ?

Image Credit: NASA/JPL-Caltech
An intriguing meteorite believed to be from Mars is thought to contain signs of extraterrestrial life.
The possibility that we might be able to detect evidence of alien life in meteorites that have come from Mars has been of great interest to scientists for decades. 18 years ago the infamous ALH 84001 meteorite seemed to contain tiny 'fossils' but these were ultimately dismissed as geological in origin.
Now scientists examining a different meteorite, Yamato 000593, claim that they've found unusual carbon-rich spherules and microscopic tunnels within the rock that could be indicative of biological processes.
"We cannot exclude the possibility that the carbon-rich regions in both sets of features may be the product of abiotic mechanisms," the team wrote. "However, textural and compositional similarities to features in terrestrial samples, which have been interpreted as biogenic, imply the intriguing possibility that the Martian features were formed by biotic activity."
Not everyone is convinced by the findings however.
"I don't think the science community will find 'textural and compositional similarities' compelling enough to be proof of a biological origin," said NASA's Chris McKay.
Source: Live Science | Comments (31)
Tags: Mars, Meteorite