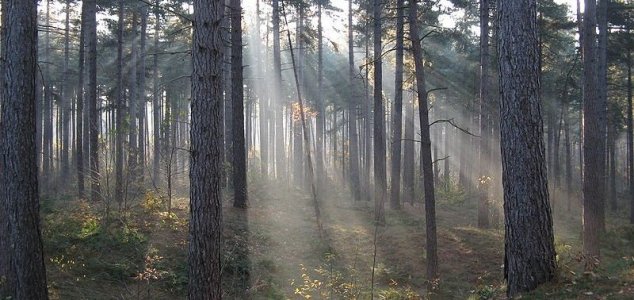 The Bigfoot legend is very alive in the Pacific Northwest.

Image Credit: CC BY-SA 3.0 Donar Reiskoffer
A fisheries officer claims to have witnessed a large bipedal creature on the Canadian shoreline.
Luke Swan Jr. had been out on patrol in his boat near Tofino last Wednesday when he caught sight of a strange animal crouched down at the side of the water. He maintains that the creature was not a bear but was otherwise unable to identify it.
"Something really big stood up, probably between eight or nine feet," he said. "The first thing I had in my mind was to get off the beach. I pushed off as fast as I could and got to deep water."
Swan later told his father about what he had seen and the two men returned to the same location to look for clues. What they found was a series of large tracks measuring 16 inches long and up to 9 inches across. They also came across a number of cedar trees that appeared to have been stripped of their bark.
"When I saw it, it scared me," said Swan when asked about his encounter. "A lot of people probably want to see it, but in the end it might scare them too."
Source: CTV News | Comments (122)
Tags: Bigfoot, Vancouver