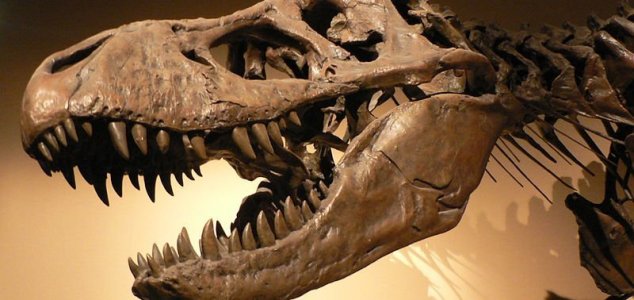 Torvosaurus had teeth up to 10cm long.

Image Credit: CC BY-SA 3.0 David Monniaux
Torvosaurus gurneyi is believed to be the largest predator ever to roam across the European landmass.
Measuring up to 10m in length and weighing in at as much as 5 tonnes, the Jurassic behemoth would have proven a formidable sight around 150 million years ago.
The dinosaur was discovered when fossilized bones were unearthed to the north of Lisbon in Portugal. Despite its similarities to the infamous Tyrannosaurus Rex, the two species were from different eras and would have never run in to one another.
"We all know about T. rex, but Tyrannosaurus was a Cretaceous animal," said study co-author Prof Octavio Mateus. "Our dinosaur was Jurassic. The difference in age is striking - it's 80 million years. So, when T. rex walked on Earth, Torvosaurus was already a fossil."
With teeth measuring 10cm in length and a size and strength unrivaled among other predators of the time, the newly discovered Torvosaurus would have remained at the very top of the food chain for several million years.
Source: BBC News | Comments (9)
Tags: Dinosaur