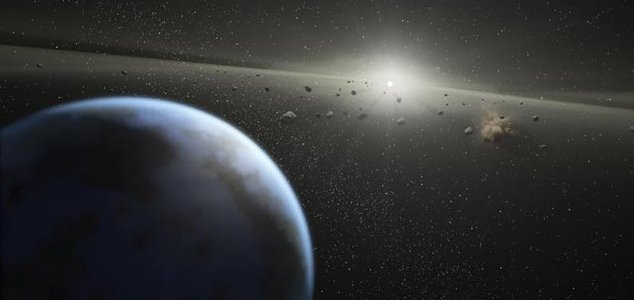 Small asteroids pass us by all the time.

Image Credit: NASA
Over the last couple of days two large recently discovered asteroids have passed close to our planet.
On Wednesday a 100ft space rock called 2014 DX110 passed us by within the orbit of the moon at a distance of just 217,000 miles. Astronomers had been able to see it coming but with little in the way of warning as it was only discovered on February 28th.
Just one day later and a second but smaller asteroid, 2014 EC, also passed us by within a distance of 38,000 miles. At 33ft across this follow-up object was only discovered last Tuesday, offering even less of a warning than Wednesday's.
While neither asteroid in this case would have proven apocalyptic due to their relatively small size, these two near-misses in two days nonetheless emphasize how vulnerable we are to impacts from space and how much work there is still to do in developing effective countermeasures.
Source: NBC News | Comments (17)
Tags: Asteroids