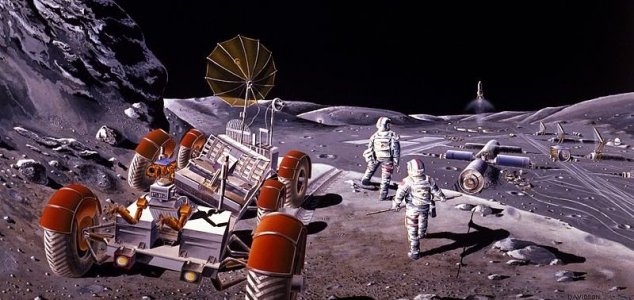 Will we be living on the Moon within 50 years ?

Image Credit: NASA/Dennis M. Davidson
The legendary astrophysicist spoke about the future during a recent TV broadcast about the space station.
Hawking warned that the Earth's population is growing too rapidly and is using too many resources for the planet to sustain our civilization for much longer. Soon, he maintains, we will have to move out in to space and start to colonize other worlds in order to grow and survive as a species.
"Our planet is an old world, threatened with an ever-expanding population and finite resources," he said. "We must anticipate these threats and have a plan B."
Hawking also predicted that within the next 50 years we will see people living and working on the Moon and that a manned mission to Mars will also happen in the not-too-distant future.
"If our species is to survive the next hundred years, let alone a thousand, it is imperative we voyage out into the blackness of space to colonize new worlds across the cosmos," he said. "If we follow this path, I have no doubt that this century will go down, in the history of humankind, as the true Space Age."
Source: Daily Press | Comments (9)
Tags: Stephen Hawking, ISS