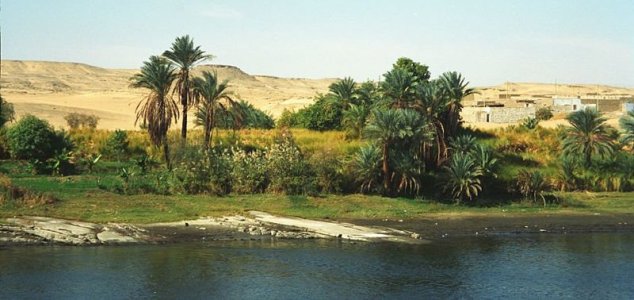 The remains were found along the Nile.

Image Credit: CC BY-SA 3.0 Jerzy Strzelecki
Archaeologists have found the clearest signs yet that cancer is not only a disease of the modern world.
The ancient skeleton dated back to around 1,200 BC and was unearthed in a tomb found in Sudan last year. When experts analyzed the bones they discovered that the remains exhibited signs of lesions and tumors indicative of cancer.
The find is important because despite the general consensus that cancer is a disease caused exclusively by modern lifestyles, it conclusively demonstrates that people from the ancient world would have also suffered from it.
"Insights gained from archaeological human remains like these can really help us to understand the evolution and history of modern diseases," said research leader Michaela Binder. "Our analysis showed that the shape of the small lesions on the bones can only have been caused by a soft tissue cancer ... though the exact origin is impossible to determine through the bones alone."
It isn't clear what would have given this ancient individual the disease however possibilities include smoke inhalation from wood fires or an infectious illness spread by parasites.
Source: NBC News | Comments (25)
Tags: Cancer