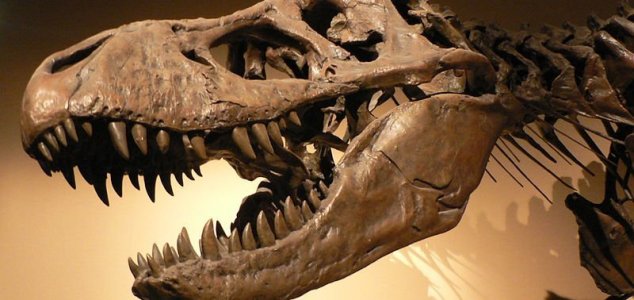 T. rex had disproportionately small arms.

Image Credit: CC BY-SA 3.0 David Monniaux
The huge carnivore might have had a ferocious set of teeth but its arms were less than impressive.
The spindly little arms of the tyrant lizard are as much an oddity as they are an enigma. Standing up to 13ft tall and 40ft in length, this predatory behemoth would have been practically unrivaled during the late Cretaceous and was one of the largest land carnivores to ever walk the Earth.
Now scientists attempting to unravel the mystery of its disproportionately tiny arms have discovered that it probably didn't actually need them to hunt at all because its powerful neck and head by themselves represented such a deadly combination.
"Tyrannosaurs didn't need big arms to hunt, because their powerful bites and hyper-bulldog necks did the job," said Eric Snively of the University of Wisconsin–La Crosse. "From the shoulders forward, T. rex was like a whole killer whale: just bite, shake and twist."
Source: New Scientist | Comments (25)
Tags: Dinosaur, Tyrannosaurus rex