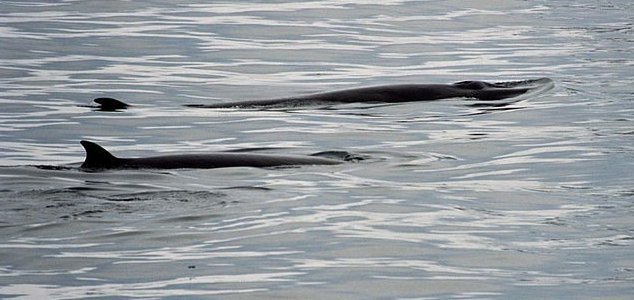 Two Antarctic minke whales.

Image Credit: CC BY-SA 3.0 Jerzy Strzelecki
Scientists report that they have finally figured out what is causing a strange quacking sound in the sea.
The phenomenon, nicknamed "bio-duck" because it resembles a duck's quack, can be heard in the Southern Ocean during the spring and winter and has baffled experts ever since it was first picked up by submarines over 50 years ago.
Now thanks to data retrieved by special acoustic recorders however scientists have been able to determine that the peculiar noises are actually the underwater sounds of the Antarctic minke whale.
"It was hard to find the source of the signal," said Denise Risch of the US National Oceanic and Atmospheric Administration. "Over the years there have been several suggestions... but no-one was able to really show this species was producing the sound until now."
Source: BBC News | Comments (6)
Tags: Quacking, Ocean