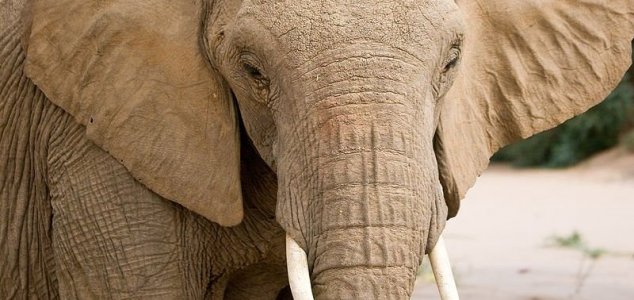 Elephants can eat hundreds of fruits in a single day.

Image Credit: CC BY-SA 2.0 Greg Willis
Field guide Ross Couper snapped several pictures as the intoxicated elephants hilariously rolled around.
The peculiar scene unraveled at Singita Kruger National Park in South Africa after a number of elephants stuffed themselves with an exorbitant quantity of marulas, a fruit that can possess an intoxicating effect once it has ripened and fermented.
This year saw a bumper crop of the sweet and tart fruits falling to the ground where they ended up within easy reach of the local wildlife. A single elephant can sometimes consume up to 30kg in a single day, equating to over 700 individual fruits.
As Couper watched the young elephants it became clear that they had already eaten one too many marulas, blinding milling about and falling over one another in a drunken stupor.
Getting drunk, it seems, is definitely not exclusive to humans.
Source: AOL Travel | Comments (19)
Tags: Elephants