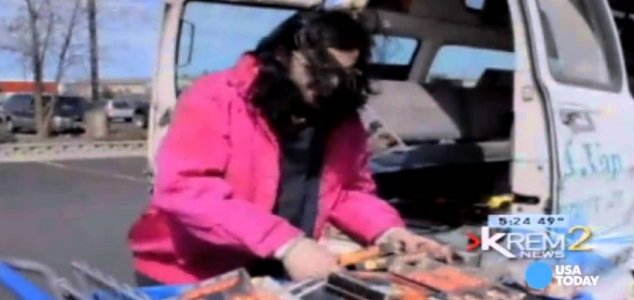 Beitz has dedicated his life to the unusual pursuit.

Image Credit: YouTube / USA Today
Ryan Beitz has set himself what has to be one of the most impossibly pointless goals ever conceived.
It's not uncommon to hear of people who collect memorabilia, DVDs, action figures and other such things, but 26-year-old Ryan Beitz has turned the conventional idea of collecting on its head by setting out to collect every single copy of the VHS tape release of the 1994 Keanu Reeves film 'Speed'.
"I was super broke and I had to come up with Christmas presents for my family," he told Vice Magazine in an interview. "I was at the pawn shop they had six copies of Speed and I thought it would be really funny to get everybody in my family the same gift."
Since then Beitz has turned the concept in to 'The World Speed Project' and now maintains a collection of over 500 VHS copies. His next goal is to obtain sufficient funding to turn his minivan in to a replica of the iconic bus from the movie so that he can tour the country and pick up yet more donated copies of the movie from other fans.
Source: Metro | Comments (34)
Tags: Speed, VHS