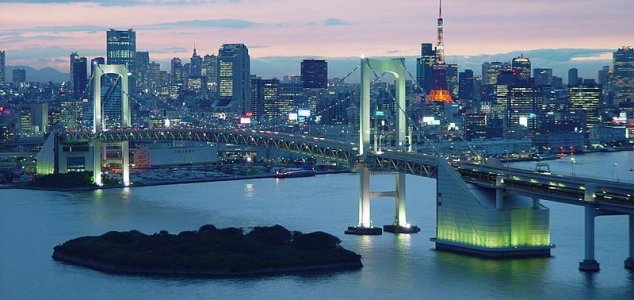 Tokyo is one city that has suffered from subsidence issues.

Image Credit: CC BY-SA 3.0 Cors
Subsiding land could prove to be a bigger threat to some large cities than rising sea levels.
When we think to the future and to the impact of global warming on population centers around the world the first thing that springs to mind is the effect that rising sea levels will have on low-lying cities located on the world's coastlines.
Yet eating away at the foundations of these cities is a hidden threat that could prove disastrous long before the melting of the ice caps has a chance to take its toll. In some parts of the world the coast is subsiding at a rate ten times greater than the rate at which the sea level is rising.
"Land subsidence and sea level rise are both happening, and they are both contributing to the same problem - larger and longer floods, and bigger inundation depth of floods," said Dr Gilles Erkens.
"The most rigorous solution and the best one is to stop pumping groundwater for drinking water, but then of course you need a new source of drinking water for these cities."
Source: BBC News | Comments (9)
Tags: Subsidence, Global Warming