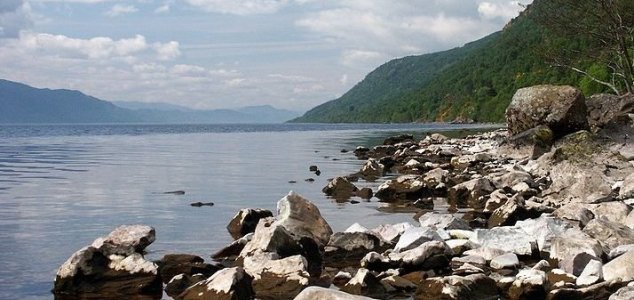 The shores of Loch Ness.

Image Credit: CC BY-SA 3.0 Ben Buxton
A cruise vessel has picked up an 'unusual' reading of an unidentified object in the depths of Loch Ness.
The Loch Ness Monster was in the news again this week when the Jacobite Queen, a cruise vessel that carries thousands of tourists up and down the loch every year, reported that it had picked up a mysterious hit on its underwater scanning equipment.
"The Jacobite Queen spends every day sailing up and down the loch with the sonar on and this reading is the most unusual we have seen for quite some time," said skipper John Askew.
While the hit itself is inconclusive, this incident coupled with the
satellite image taken on Apple's mobile map application
two weeks ago has helped to reinvigorate interest in the monster legend.
"It's impossible to tell what we've picked up here, but along with those satellite images, you can't help feeling that reports of the Loch Ness Monster's demise may be premature," said Askew.
Source: The Scotsman | Comments (29)
Similar stories based on this topic:
Tags: Loch Ness Monster