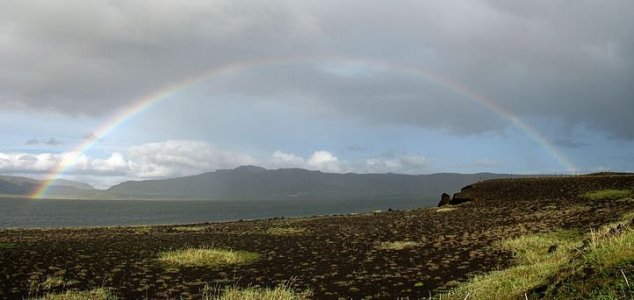 Iceland's wilderness is said to be home to elves.

Image Credit: CC BY-SA 3.0 Dirk Heldmaier
Iceland's own elf whisperer has dedicated her life to protecting the country's 'little people'.
Steeped with folklore and mythology, Iceland is no stranger to tales of elves roaming the wilderness. Last December, 25 people turned out to protest the construction of a road through a lava field near Reykjavik on the basis that it would pass through a rock believed to be an elven church.
One of those participating in the protests was Ragnhildur Jónsdóttir, who from an early age maintained that she had the ability to see and communicate with these mythological sprites. No stranger to the inquisitive glance of strangers, Jónsdóttir remains steadfast in her beliefs and is convinced that everything she says is true.
She's not alone either - in a poll conducted in 2007 it was revealed that at least 8 percent of Iceland's population believes in the existence of elves and 54 percent maintain that they cannot dismiss the possibility outright.
Jónsdóttir may seem eccentric in her convictions, but in a country where folklore surrounding elves and little people is deeply ingrained in the local culture, her beliefs when taken in context are perhaps not as crazy as they might initially seem.
Source: Yahoo! News | Comments (53)
Similar stories based on this topic:
Tags: Elves, Iceland