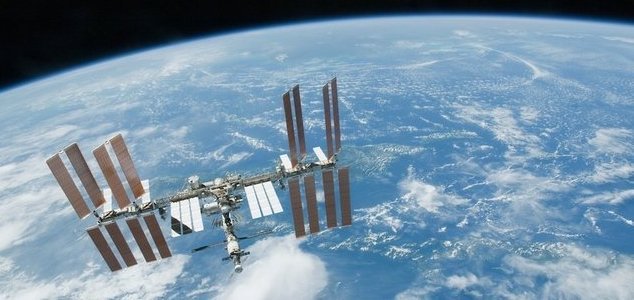 Future space stations could benefit from this type of material.

Image Credit: NASA
Researchers have come up with a new type of material with a healing mechanic based on blood vessels.
While self-healing plastics exist already, this latest material developed by a team at the University of Illinois is capable of self-repairing far more significant amounts of damage than anything that has come before it.
To build it, the researchers took inspiration from the human circulatory system. The plastic's healing properties are based on a tiny network of vessels running through the material filled with a special liquid. When the plastic breaks, the vessels are ruptured and the liquid leaks out, repairing the damage.
While self-healing plastics could have a wide range of applications in many different industries, their use in the construction of spacecraft and satellites could be the most advantageous. Damage caused by space debris or small meteorites that would otherwise prove disastrous could repair itself automatically in orbit within a matter of hours without any human intervention whatsoever.
Source: Nature.com | Comments (7)
Tags: Plastic, Self-healing