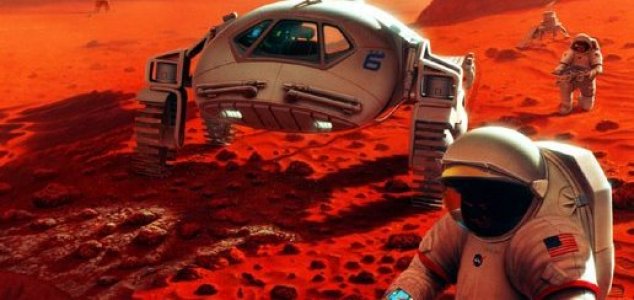 Humans may step foot on Mars within 20 years.

Image Credit: NASA/Pat Rawlings
The space agency has emphasized that sending humans to the Red Planet is still its primary mission.
At the recent European Lunar Symposium at the Natural History Museum in London, chief NASA scientist Dr Ellen Stofan and deputy chief technologist Jim Adams indicated that a manned mission to Mars may be possible by 2035.
"To unambiguously settle the questions of whether there was life on Mars it will take scientists down on the surface," said Dr Stofan.
One of the ways in which NASA hopes to work towards this goal is to use the Moon as a practice ground to test out the technologies that will be relied upon once a manned crew sets off for Mars.
Another stepping stone will be the proposed manned asteroid mission that will see astronauts fly to a space rock after it has been towed in to near-Earth orbit especially for this purpose. The endeavor would provide a valuable opportunity to test out many of the technologies that will be used going to Mars such as new spacesuits and ways to protect the astronauts from radiation.
"Where NASA is headed is to the Martian surface in the 2030s," said Adams. "It is my dream that once we've put boots on Mars and we've established that pioneering presence on the surface, we would have already been thinking about where to go next."
Source: Natural History Museum | Comments (36)
Tags: Mars, NASA