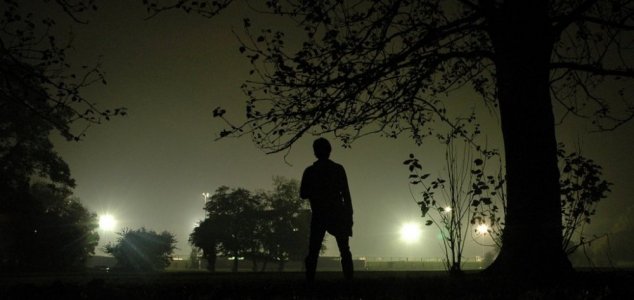 Could the object have been a plane, or something else ?

Image Credit: CC BY 2.0 Jason Rogers
A local astronomer spotted the object and reported it to the Leicestershire UFO Investigation Network.
The market town of Hinckley in England was the site of an intriguing UFO report back at the beginning of the month involving a male witness who observed what he described as a "large pulsating bright red light in the sky" at around 9:55pm on May 1st.
"I was just drawing my bedroom curtains when my eyes were drawn to an extremely vivid red light that was flying towards the east, very low in the sky - just above the rooftops," he said. "I opened the window to listen for sound, but there was nothing - just silence."
The object was estimated to be flying around 500ft above the ground and appeared for only five minutes before disappearing out of sight behind St Mary's Church. A local UFO investigation group has been looking in to the sighting and is appealing for other witnesses.
"The witness is a regular astronomer who is aware of what is in the sky so we are taking notice of what he is saying," said member Graham Hall. "We want people to come forward if they have seen this aircraft or anything else unusual so we can investigate further. This way we can gather evidence and do some triangulation."
Source: Hinckley Times | Comments (15)
Tags: UFO