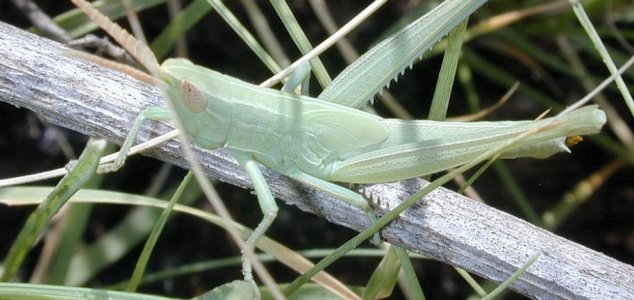 A grasshopper camouflaged in the grass.

Image Credit: Stephen Friedt
Meteorologists in Albuquerque were left perplexed when several mysterious hits showed up on their radar.
When weather experts first discovered the strange contacts on their equipment they initially believed there to be a malfunction, yet further investigation soon revealed that what was being picked up was in fact something very real indeed.
According to the National Weather Service, a vast swarm of grasshoppers has been present over Albuquerque's West Mesa for at least four nights in a row.
It is believed that the drier winter coupled with last year's monsoon season has provided the perfect environment for the insects to hatch.
The swarm is also thought to have been carried up to 1,000ft in the air due to strong winds.
Source: Huffington Post | Comments (11)
Tags: Insect, Swarm, Albuquerque, Grasshoppers