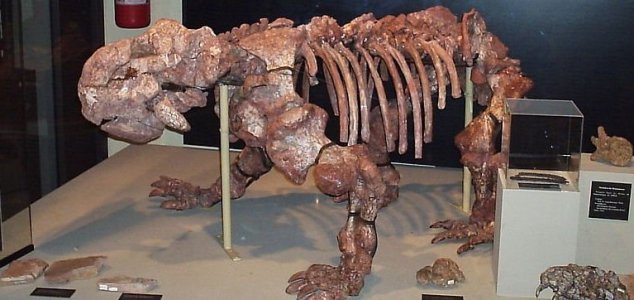 Dinosaur blood was 'just right'.

Image Credit: Sergio Kaminski
Scientists believe they have finally answered the age old question about the nature of dinosaur blood.
Being reptiles, dinosaurs were originally believed to be cold blooded, but as more was learned about their behavior it became more and more likely that they were actually warm blooded like mammals.
Now researchers at the University of New Mexico have turned both these theories upside-down by determining that dinosaurs may have been neither cold nor warm blooded but were actually somewhere in between.
The study involved analyzing the connection between growth rate and energy use in both living and extinct species of vertebrates and then comparing this data to the growth rings in dinosaur fossils to determine their metabolic rates.
The same type of blood can still be found today in species such as sharks, turtles and tuna.
Source: Discovery News | Comments (11)
Tags: Dinosaur, Blood