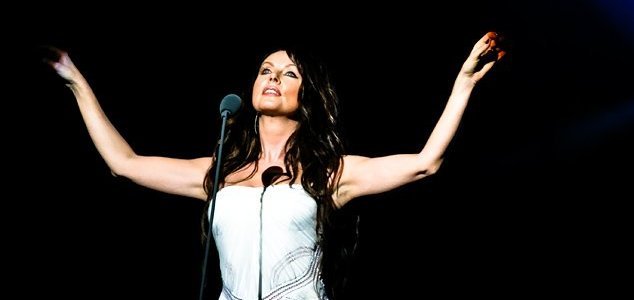 Sarah Brightman performing on stage.

Image Credit: CC BY-SA 2.0 Svnnsmsn
The English soprano is set to pay $54 million for a ten day stint aboard the International Space Station.
The 53-year-old ex-wife of billionaire composer Sir Andrew Lloyd Webber is hoping to be the first professional singer to perform in space after securing a trip to the ISS with the space tourism company Space Adventures.
If everything goes well Brightman could begin training for the trip within three months with the launch set for sometime next year aboard a Russian Soyuz spacecraft.
Not to be outdone, pop star Lady Gaga has also recently expressed an interest in becoming the first singer in space by securing a ride on one of Virgin Galactic's first flights next year. It isn't clear who will make it up there first but both performances should prove to be highly memorable.
Neither Gaga nor Brightman however will be able to claim the title of the first person to sing in space, an accolade that has instead already gone to astronaut Chris Hadfield who famously uploaded footage of himself performing a rendition of David Bowie's "Space Oddity" with his guitar from the International Space Station before returning to the Earth last year.
Source: Sydney Morning Herald | Comments (30)
Tags: Sarah Brightman, ISS