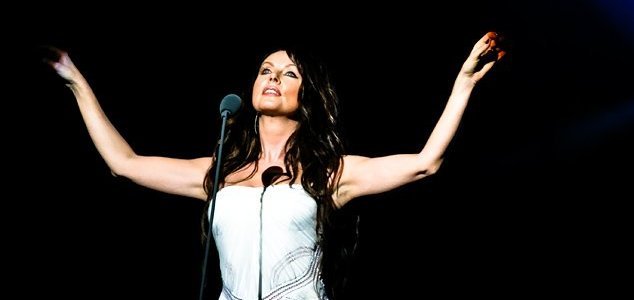 The singer will no longer be flying to the space station in September.

Image Credit: CC BY-SA 2.0 Svnnsmsn
The soprano had been set to become the first professional singer in space later on this year.
Brightman had been training in Russia to become one of only a small handful of space tourists to visit the International Space Station having paid $54 million for the privilege.
The trip, which had been organized through US-based company Space Adventures, was to see her spend 10 days in orbit and become the first singer ever to perform a concert in space.
Now however it appears that she won't be going after all.
"Ms. Brightman said that, for personal family reasons, her intentions have had to change, and she is postponing her cosmonaut training and flight plans at this time," her website stated.
It isn't clear exactly what led to her change of heart, especially given that her training for the trip had been going well, but there is always a chance that she will resume the attempt again in the future.
"Since 2012, Sarah has shared her story of a lifelong dream to fly to space," said Eric Anderson, chairman and co-founder of Space Adventures.
"Her international fame as the world's best-selling soprano has enabled her message to circle the globe, inspiring others to pursue their own dreams."
Source: Yahoo! News | Comments (21)
Tags: Sarah Brightman, ISS