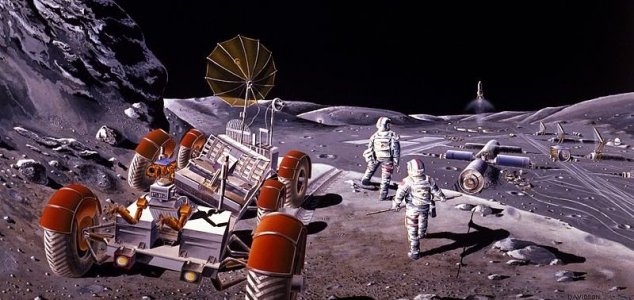 The US had big plans for the moon in 1959.

Image Credit: NASA/Dennis M. Davidson
Newly declassified documents have revealed a plan from 1959 to build a lunar surveillance station.
Known as "Project Horizon", the ambitious endeavor would have seen the construction of an outpost on the moon designed to "facilitate communications with the Earth" while providing unrivaled observational capabilities.
The declassified documents, which were released to coincide with the 45th anniversary of Neil Armstrong's first steps on the lunar surface, also detailed plans to build a moon-based weapons system that could attack targets on the Earth as well as in space.
The files even tried to calculate the effects of a nuclear detonation on the moon, including what the explosion would do to potential extraterrestrial life forms if any were to be found there.
Thankfully however none of these proposed ideas ever came to pass and instead within the space of a decade we saw the remarkable spectacle of the Apollo astronauts taking a 'giant leap' for mankind in a peaceful mission of exploration and discovery.
Source: ABC News | Comments (21)
Tags: Moon