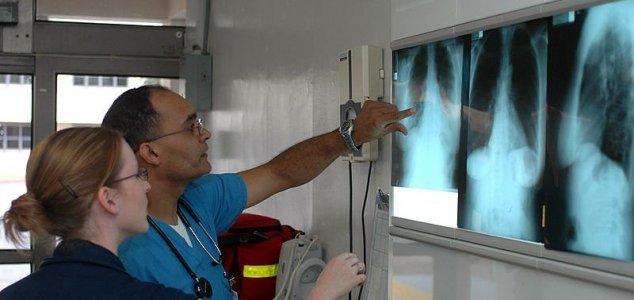 Scans revealed that the man was in fact a woman.

Image Credit: Nathanael T. Miller
A married man in China went to the doctor with stomach cramps and was told that he was actually a female.
The man, who has been identified as 'Mr Chen', underwent a CT scan after complaining of stomach cramps and finding blood in his urine. When doctors analyzed the results they discovered that, genetically, the 44-year-old was actually a woman and that he had been suffering from period pains.
Chen, who had no prior knowledge of his condition, was found to possess a strange combination of both male and female genitalia including two ovaries, a uterus and a penis.
"He was wearing menís clothes and had short hair so we didnít think that he would be a female at the beginning," said a spokesman for the First Peopleís Hospital of Yongkang.
Source: Science World Report | Comments (27)
Tags: Man, Woman