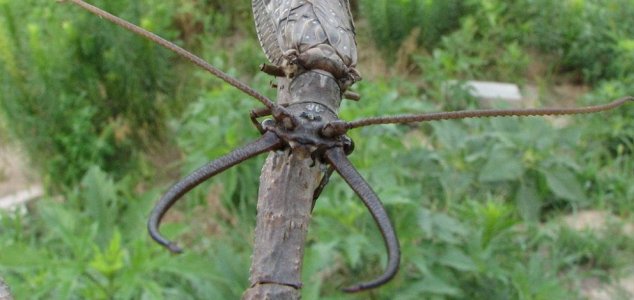 The dobsonfly (pictured) is a close relative.

Image Credit: CC BY-SA 3.0 Dehaan
Scientists have identified what is believed to be the largest aquatic insect found anywhere in the world.
With huge horn-like jaws and a wingspan equal to that of a common sparrow, the enormous new insect is part of the Megaloptera group which includes dobsonflies, fishflies and other similar species.
Discovered in the mountains near Chengdu, the insect is thought to spend most of its life underwater during its larval stage before eventually emerging as an adult which then lives for only a few days while it looks for a mate.
"With its wingspan measured as 21 centimetres, the insect won the title of the largest aquatic insect in the world," China's state-run news service has announced.
Close-up photographs of the insect can be found on the service's website -
here
.
Source: CBC.ca | Comments (29)
Similar stories based on this topic:
Tags: Insect, China, Megaloptera