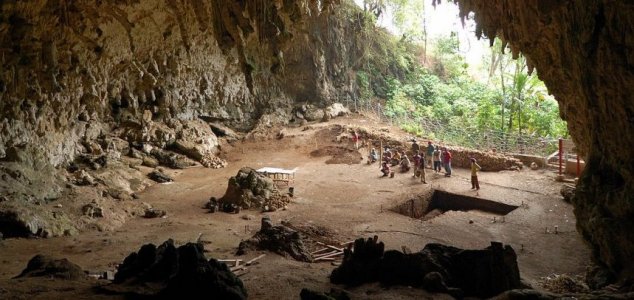 The cave in which the remains were discovered.

Image Credit: CC BY-SA 2.0 Rosino / Flickr
New doubts have been cast on the idea that a species of small humans lived on the island of Flores.
Few anthropological discoveries have been as fiercely debated in recent times as the finding in 2004 of bones in Indonesia of what some believed to be a previously unknown species of human with an abnormally small stature.
While many experts have contested the idea that the bones belonged to a genuinely distinct species, a recent reanalysis of the remains has opened up the possibility that the 'Hobbit' might have actually been a modern human suffering from Down syndrome.
Of particular note was a discrepancy in the estimated brain size of the individual, originally thought to be one third that of a modern human, based on measurements of its skull.
"The difference is significant, and the revised figure falls in the range predicted for a modern human with Down syndrome from the same geographic region," said Professor Robert B. Eckhardt.
Source: Discovery News | Comments (20)
Tags: Hobbit, Flores