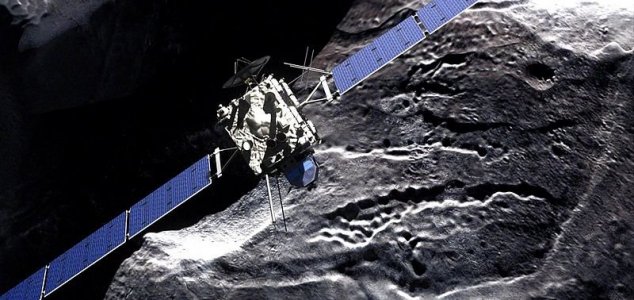 Rosetta has finally arrived at its destination.

Image Credit: CC BY-3.0 DLR
The European spacecraft has finally reached its destination after traveling over 6 billion kilometers.
Launched back in March 2004 aboard an Ariane 5 rocket, Rosetta has been pursuing comet 67P across the solar system in an epic chase that has lasted more than a decade.
"After 10 years, five months and four days travelling towards our destination, looping around the Sun five times and clocking up 6.4 billion km, we are delighted to announce finally 'we are here'," said ESA's director general Jean-Jacques Dordain.
Over the last two months the probe had been gradually slowing down as it approached its destination before performing a final complex series of thruster burns and maneuvers to place it in a hyberbolic orbit at a distance of 100km from the comet.
Rosetta is now set to spend the next 15 months studying 67P in unprecedented detail using its array of on-board instruments. A small lander will also be touching down on the comet's surface to take further readings in the near future.
Source: BBC News | Comments (86)
Tags: Rosetta, Comet