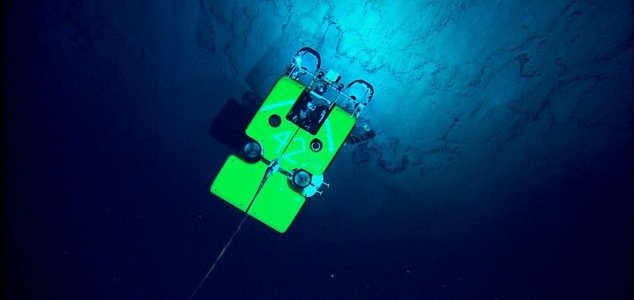 The researchers used a remote operated submersible.

Image Credit: NOAA
Researchers have been exploring the depths of the Hebrides Terrace Seamount off Scotland's west coast.
Marine scientists from Heriot Watt University in Edinburgh set out to explore the undersea mountain, which at a height of 1,400km stands taller off the sea floor than Scotland's highest mountain Ben Nevis does on land, using an array of sophisticated instrumentation and a remotely operated submersible vehicle.
During their expedition the team discovered that the vast undersea region was teeming with all manner of creatures ranging from deep-sea fish and octopuses to coral and single-celled life forms.
"When the vehicle dives down it goes a kilometre through the open water and then this strange place opens in front of you," said Marine biologist Prof J Murray Roberts.
"There were at least 109 different taxa down there, all the way from really strange single-celled organisms to clusters of deep sea corals. I was surprised to see the diversity that we saw."
Source: Herald Scotland | Comments (5)
Similar stories based on this topic:
Tags: Scotland, Ocean, Seamount