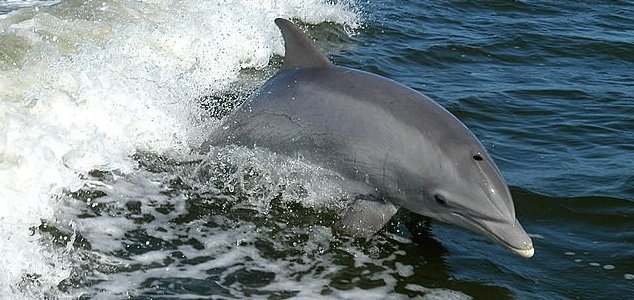 Bottlenose dolphins can be aggressive.

Image Credit: NASA
Not all dolphins adhere to the species' friendly reputation as one man found out last month in Ireland.
The Irish Whale and Dolphin Group has issued a warning to swimmers following reports that a man had been violently pushed under the water by a dolphin off the coast of County Cork.
The attack, which was described as "aggressive", saw the dolphin lash out with its tail and attack the man twice near Sherkin Island. The IWDG have since repeated warnings that "bottlenose dolphins are not cute and cuddly" and that swimmers should be wary of getting too close to them.
"Do not confuse the shape of their jawline with a smile," the organization said. "They can and do cause serious injury to humans and have killed in the past. So please, to those in west Cork who may find themselves in the company of this wonderful and wild mammal, enjoy it, but stay safe."
A similar incident took place last summer resulting in two women being taken to hospital after they were attacked by a female bottlenose dolphin off the coast of County Clare.
Source: BBC News | Comments (37)
Tags: Dolphin