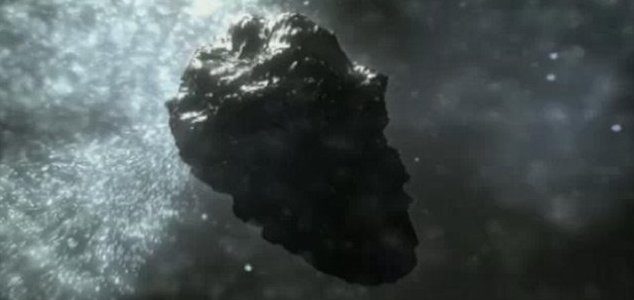 The probe set out to collect particles from a comet.

Image Credit: NASA/JPL
NASA's Stardust spacecraft is now believed to have picked up particles from outside the solar system
Launched back in 1999, the Stardust probe was designed to rendezvous with the comet Wild 2, pick up samples of dust and then return those to the Earth for study.
Everything went according to plan with the probe reaching the comet in 2004 and parachuting back down to Earth in 2006. Scientists have since been examining its payload in an effort to learn more about the formation of the solar system.
Stardust however also managed to capture something else that scientists have only recently been able to tease from its collectors - seven tiny particles that appear to have come from beyond our own solar system. It is believed that these were picked up when the probe was turned to face the region of space in to which particles from interstellar space were thought to be streaming.
The discovery of these tiny particles represents the very first time that scientists have had the opportunity to examine dust from outside our own solar system and will hopefully go on to yield important new clues about the nature and composition of our local cosmic neighborhood.
Source: National Geographic | Comments (9)
Tags: Stardust, Comet