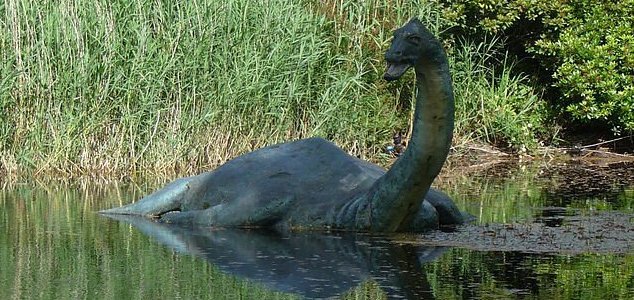 Is the Loch Ness Monster nothing but a myth ?

Image Credit: Immanuel Giel
Researchers in America have linked the 1933 movie with the first modern Loch Ness Monster sightings.
The Columbia University study has suggested that some of the prehistoric denizens featured in King Kong, such as a large long-necked humpback creature, may have been the catalyst that triggered the modern Loch Ness Monster phenomenon.
The theory is based on the fact that one of the earliest known modern sighting of the monster took place in 1933 at a time when King Kong was playing in theaters across the United Kingdom.
The encounter was reported by Londoner George Spicer who, along with his wife, claimed to have witnessed a long-necked plesiosaur-like creature not dissimilar to the one in the movie crossing the road in front of their car. He described it at the time as "a most extraordinary form of animal."
Author Daniel Loxton believes that their sighting matches perfectly with the creature in King Kong.
"Previous witnesses had reported splashes or humps in the water, but Spicer reported a close-up view of a long-necked creature that could have been lifted right off King Kong's Skull Island," he said. "Indeed, I believe that is what happened."
With the earliest recorded sighting of a monster in Loch Ness dating back to Saint Columba in the 6th century however it seems doubtful that the legend could have originated quite so recently.
Source: New Zealand Herald | Comments (33)
Tags: Loch Ness Monster, King Kong