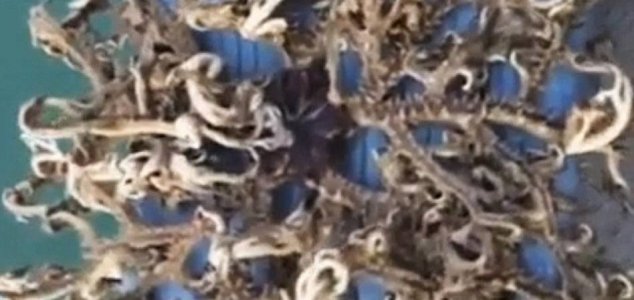 The creature was a writhing mass of arms.

Image Credit: YouTube / NYPost
Footage of a bizarre writhing specimen fished up near the island of Sentosa has been posted online.
54-year-old Ong Han Boon had been on a fishing trip when he reeled in a creature so strange that he thought it was an alien.
"When I pulled it out of the water, I was completely flummoxed by what I was looking at," he said.
"Iíve had quite a few odd things come out of the ocean, but I have never seen anything like this before in my life. It had all these arms waving around."
Grabbing a video camera Boon recorded the mysterious creature which resembled a big clump of writhing worm-like tentacles that wriggled around in a decidedly unnerving manner.
"Itís either an alien or Iíve discovered a new species of mutant sea creature, which would not surprise me with all the pollution they put in the water nowadays," he said.
Source: New York Post | Comments (49)
Tags: Sea Creature, Singapore