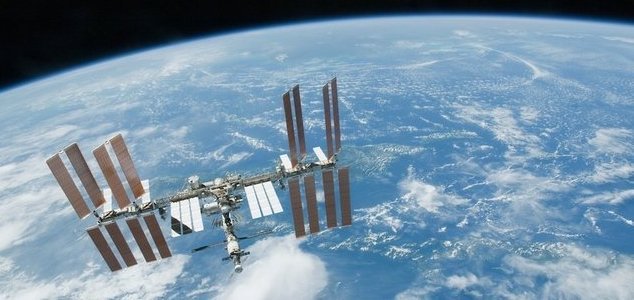 The International Space Station could be severely damaged by a debris collision.

Image Credit: NASA
The space station performed an emergency maneuver last month to avoid a piece of orbiting debris.
The dangers posed by the increasingly large amounts of space junk in orbit around the Earth were brought back in to focus recently when the International Space Station was forced to fire its thrusters to move out of the way of an object that was large enough to have caused potentially catastrophic damage.
The hand-sized debris fragment is believed to have been a piece of the Russian Cosmos-2251 satellite which collided with a U.S. Iridium satellite back in 2009.
There are now believed to be more than 19,000 pieces of space junk larger than 5cm and 300,000 pieces smaller than 1cm in orbit around the Earth. Everything from spent rocket stages to flecks of paint from old space missions inevitably ends up circling the planet.
Space agencies attempt to track as many of the objects as possible however it can often be difficult to determine whether a collision will occur until only a few hours beforehand.
In this case the space station was lucky and managed to maneuver out of the way, but with more debris ending up in orbit on a regular basis it may only be a matter of time before disaster strikes.
Source: Smithsonian Magazine | Comments (5)
Similar stories based on this topic:
Tags: ISS, Space Junk