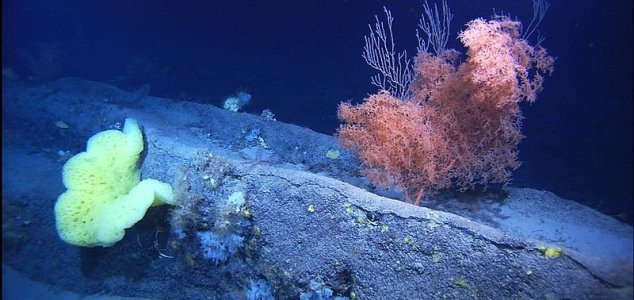 The sea could become home to millions in the not-too-distant future.

Image Credit: NOAA
A Japanese construction company is planning to build underwater complexes that corkscrew in to the ocean.
Shimizu Inc. is pursuing a rather unique solution to the planet's overpopulation problems by designing a new type of habitation that will enable people to live within the depths of the sea.
Consisting of a large globe that can either float on the surface or submerge underwater, each complex could house a mixture of commercial buildings, hotels and residential homes. A special corkscrew shaped structure underneath would keep it stable in the water and make it possible for it to sink to avoid bad weather.
"The company and many other organizations have spent two years designing the project, working with technologies we think will be plausible in the future," said a spokesman.
Some of the these technologies include using microorganisms to convert carbon dioxide in to oxygen and a system to generate energy from differences in water temperature.
The construction of a single 'Ocean Spiral' is expected to cost up to 3 trillion Yen. ( $36 billion )
Source: Japan Times | Comments (13)
Similar stories based on this topic:
Tags: Underwater, Atlantis, City