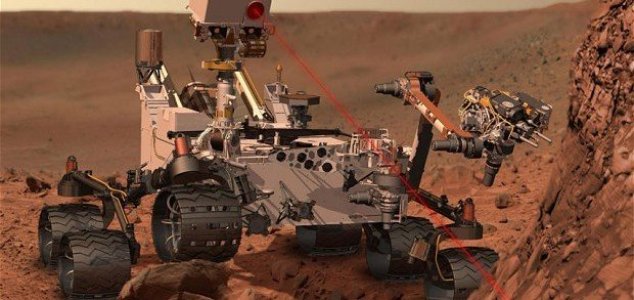 What is producing methane on Mars ?

Image Credit: NASA
NASA's exploratory rover has discovered mysterious 'belches' of methane gas on the surface of Mars.
Methane is a particularly important find because on Earth more than 90% of all methane gas is produced by living organisms.
Its confirmed discovery on Mars has been hailed as "very exciting" by scientists and suggests that there must be some unknown active process on the planet responsible for producing it.
The readings were picked up over a two-month period by the rover's Tunable Laser Spectrometer (TAS) instrument.
"I'm going to go out on a limb here and say flat-out, I consider this to be the first truly credible detection of methane in the atmosphere," said Bruce Jakosky of the University of Colorado.
"A lot of questions have been raised about Earth-based telescopic measurements. This is incontrovertible. That makes it a very profound measurement."
The way in which the methane seemed to spike and then dissipate suggests that its source must have been small and close to the rover as oppose to being large and further away.
There is in fact a chance, albeit a small one, that Curiosity may have picked up the first direct evidence of extraterrestrial organisms living on the surface of Mars.
Comments (29)
Similar stories based on this topic:
Tags: Mars, Methane, Curiosity